We are currently only publishing NZ literary fiction. Our 2019 novel Auē by Becky Manawatu won the prestigious Jann Medlicott Acorn Prize for Fiction, the MitoQ Best First Book of Fiction 2020 and the Ngaio Marsh Award, and The Sound of Breaking Glass by Kirsten Warner won the MitoQ Best First Book of Fiction 2019.
Bridget Williams Books (BWB) is an award-winning New Zealand publisher.
For over three decades, books published by Bridget Williams have contributed to critical scholarship in New Zealand; they have told our stories, and deepened our understanding of what it is to inhabit these islands. Today and into the future, we continue this proud tradition – doing what BWB has always done best: far-sighted and influential publishing, whatever the format.
With a wide range of authors, editors and writers, from Vladimir Ashkenazy, Steve Hackett, John Howe, Sir George Martin, Brian May, Paul du Noyer, Paco Peña, Stanley Sadie we strive to make illustrated projects that are affordable, useful and beautiful.
Alongside our print titles, our exceptional range of practical cookbooks, music, popular culture and lifestyle books are increasingly available in digital formats. We believe that well-judged, considered content should be curated into the many different formats that our readers demand.
The worldwide leader in automotive and motorcycle repair, maintenance and customising manuals with sales of over 150 million total sold globally, Haynes Manuals are a must read for all car owners. Haynes Manuals are the ultimate DIY guide books for used, collector, and newer vehicles. You can purchase these manuals from our  website. 
Based in New York, Rizzoli books is specialised in illustrated subjects – fashion, interior design, art, architecture, photography, design – and literature, in Italian, Spanish, French, and English.
Search Press is the leading art and craft publisher in the UK. Specialising in producing beautiful and practical books on knitting sewing, crocheting, needlecraft, textiles and general crafts for people of all skill levels.
Today, Tuttle publishes 150 new titles each year focusing on Asian Languages, Asian Food & Cooking, Gardening & Flower Arranging, Crafts & Origami, Children's Books, Martial Arts, Asian Literature, Games & Graphic Novels, Asian History & Culture, Health & Fitness, Self-Help & Eastern Religion, Asian Art & Collectibles, Interior Design & Architecture, Travel Guides, Maps, and Business Books.
Dr Libby Weaver (PhD) is one of Australasia's leading nutritional biochemists, an author, a speaker and founder of the plant-based supplement range, Bio Blends. Dr Libby empowers and inspires people to take charge of their health and happiness through her books, live events and nutritional support range. Published in 14 countries and having sold over 350,000 books across New Zealand and Australia, she is a 12 times best selling author.
Annabel's aim is to be your guide with her extensive knowledge, skills and experience so your cooking can be more rewarding and fun. The language of food is universal – we can all share and take pleasure in it. No matter what the season, the budget or the company, good food is the right of us all.
Lonely planet publish travel guides, ebooks, phrasebooks, a range of gift, food and children's titles, and a magazine. Lonely Planet has put travellers at the heart of everything they do, informing and inspiring them with trusted content for print and digital from experts who visit every destination.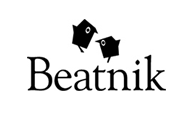 Since 2007, Beatnik has been curating cultural gems by working closely alongside authors, poets, artists and businesses. With our small dedicated team of designers, editors, illustrators and photographers, we make books that tell the stories audiences yearn to read.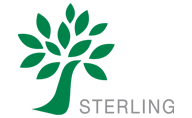 Sterling publish high-quality books that educate, entertain, and enrich the lives of their readers. Founded in 1949, Sterling Publishing is one of the world's leading publishers of non-fiction books. They are unique in that they have the reach of the major publishers yet the passion & creativity of an independent press.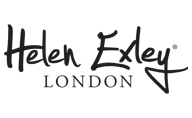 Helen Exley® London has been creating beautiful, thoughtful gift books since 1976. They supply books, gifts and stationery to customers in 70 countries, in 49 different languages. Every item that is produced is designed to be special – a joy to give and to receive – with a thoughtful message of "I love you" or "thanks for everything", or simply "I saw this…and thought of you". Their products are designed to provide a gift for all occasions for all people.     
Monacelli, Kensington (imprints of Penguin Random House)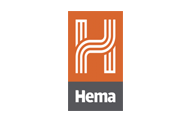 Hema Maps is a Brisbane-based mapping and publishing company that was founded in 1983. The company has expanded purposefully to the point where today it has comprehensive Australia and overseas map coverage in a variety of forms including folded maps, atlases, guides and digital products such as apps and dedicated GPS navigation systems.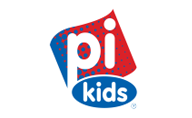 Phoenix International Publications, Inc. are committed to crafting engaging, educational, and entertaining books for young readers to encourage a lifelong love of story time. As the leading licensed international children's publisher in the world, we continue to create the highest quality of products for children, and are dedicated to bringing excellence to children's publishing. The PI Kids brand is recognised worldwide and their books have been translated into more than 35 languages.
www.pikidsmedia.com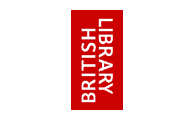 British Library Publishing produces fascinating and beautiful books across a wide range of subjects related to the Library's uniquely rich collections, including maps, medieval manuscripts, literary history, graphic design and typography, the history of books and cultural history. They publish accessible and affordable books which are generously illustrated, taking pride in their high production values.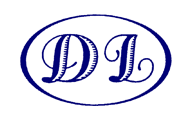 David Ling was a director of educational and general publishing companies where he worked for nearly twenty years before establishing David Ling Publishing in 1992. He has been active on management committees in a number of industry organisations including thirteen years as a councillor of the Publishers Association of New Zealand (PANZ), where in 2011 he was awarded Honorary Life Membership for his services. In the 2020 Queen's Birthday Honours he was appointed as an Officer of the New Zealand Order of Merit for services to the publishing industry.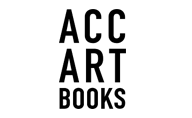 ACC Art Books brings you a world of beautiful books about the creative arts, mixing 50 plus years of tradition with the finest in contemporary art and design. ACC Art Books is the leader in arts publishing and distribution.
www.accartbooks.com/us/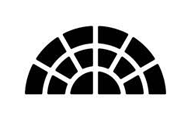 David and Charles was originally founded on 1st April 1960 by David St John Thomas and Charles Hadfield. It first made its name publishing titles on Britain's canals and railways but quickly became a leader in illustrated non-fiction, publishing across numerous categories.