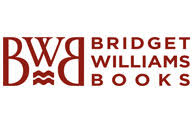 Bridget Williams Books (BWB) is an award-winning New Zealand publisher.
For over three decades, books published by Bridget Williams have contributed to critical scholarship in New Zealand; they have told our stories, and deepened our understanding of what it is to inhabit these islands. Today and into the future, we continue this proud tradition – doing what BWB has always done best: far-sighted and influential publishing, whatever the format.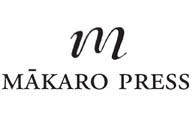 Mākaro Press is a publisher in Aotearoa New Zealand. We take our name from Mākaro Island which is in Te Whanganui-a-Tara just across from Eastbourne – our tūrangawaewae, the place we stand, and where we began publishing in 2013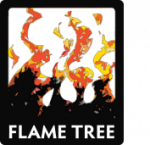 With a wide range of authors, editors and writers, from Vladimir Ashkenazy, Steve Hackett, John Howe, Sir George Martin, Brian May, Paul du Noyer, Paco Peña, Stanley Sadie we strive to make illustrated projects that are affordable, useful and beautiful.
Alongside our print titles, our exceptional range of practical cookbooks, music, popular culture and lifestyle books are increasingly available in digital formats. We believe that well-judged, considered content should be curated into the many different formats that our readers demand.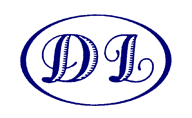 David Ling was a director of educational and general publishing companies where he worked for nearly twenty years before establishing David Ling Publishing in 1992. He has been active on management committees in a number of industry organisations including thirteen years as a councillor of the Publishers Association of New Zealand (PANZ), where in 2011 he was awarded Honorary Life Membership for his services. In the 2020 Queen's Birthday Honours he was appointed as an Officer of the New Zealand Order of Merit for services to the publishing industry. 
GMC Publications produces a wide range of books and magazine aimed at the craft, art, photography and lifestyle markets. The diverse range of subjects includes woodworking, DIY, gardening, cookery, art, puzzles, adult colouring, mindfulness, wellbeing and all manner of crafts – from knitting to jewellery making and upholstery to embroidery. 

John Beaufoy Publishing is an independent non-fiction book publisher based in Oxford, England, specialising in the fields of natural history, history and travel. Within these categories, we have a strong subsidiary focus on publishing books about the Indo-Pacific region, including South Asia, Southeast Asia and Australasia. Our books are available from good booksellers around the world.

Sally Milner Publishing is an Australian owned and operated book publisher based in New South Wales.
We specialise in books within Craft, Health, History and General.
Our titles are available in all good book stores around the world. Please refer to our list of distributors to help find the titles you want in your region.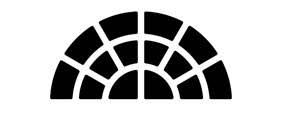 David and Charles was originally founded on 1st April 1960 by David St John Thomas and Charles Hadfield. It first made its name publishing titles on Britain's canals and railways but quickly became a leader in illustrated non-fiction, publishing across numerous categories.